Scenery

Work is ongoing on the scenery.
Here are some pictures to whet your appetite while work continues . . .
| | |
| --- | --- |
| | 156418 emerging into the daylight on the Great Cosseworth branch towards Hasford Blacklock. |
| Meanwhile all is quiet in the dairy sidings with two tank wagons parked up and the shunter awaiting its next job. | |
Some preliminary detailing work.
| | | |
| --- | --- | --- |
| This is the Dairy Shunter's shed interior before the roof beams, lights and roof are added, and is hopefully indicative of the level of detail I am aiming for all over the layout. | | The workbench is scratchbuilt, with folded up newspaper ready for his next tea-break, the lazy so-and-so has left the hosepipe all over the floor, and he has somewhat dubious taste in calendars! |
| | | |
43118 exits the tunnel hurtling towards the station as some of today's milk tankers sit idle in the Dairy siding.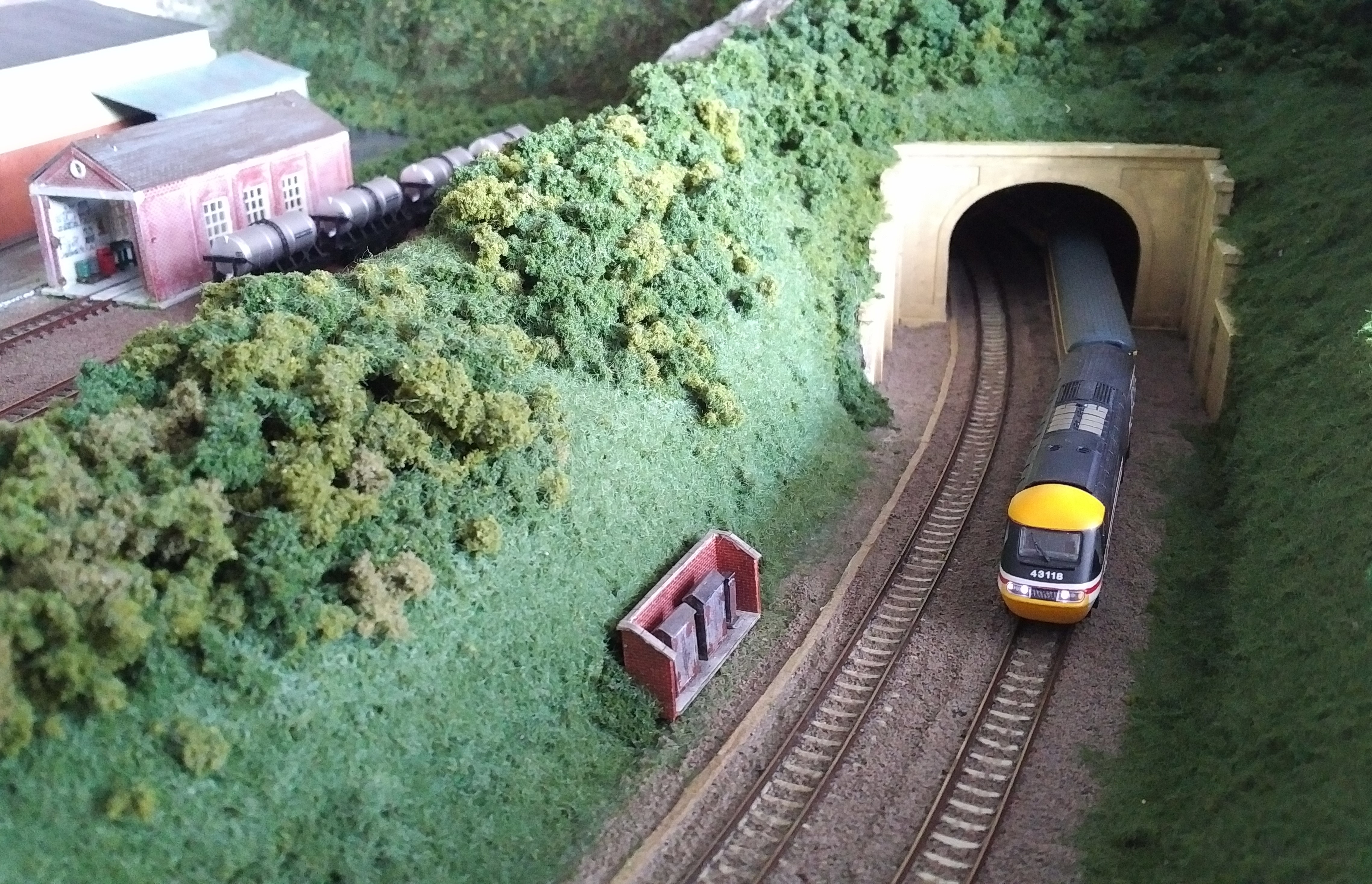 Meadowfresh Dairy
Loading bays with safety lights:-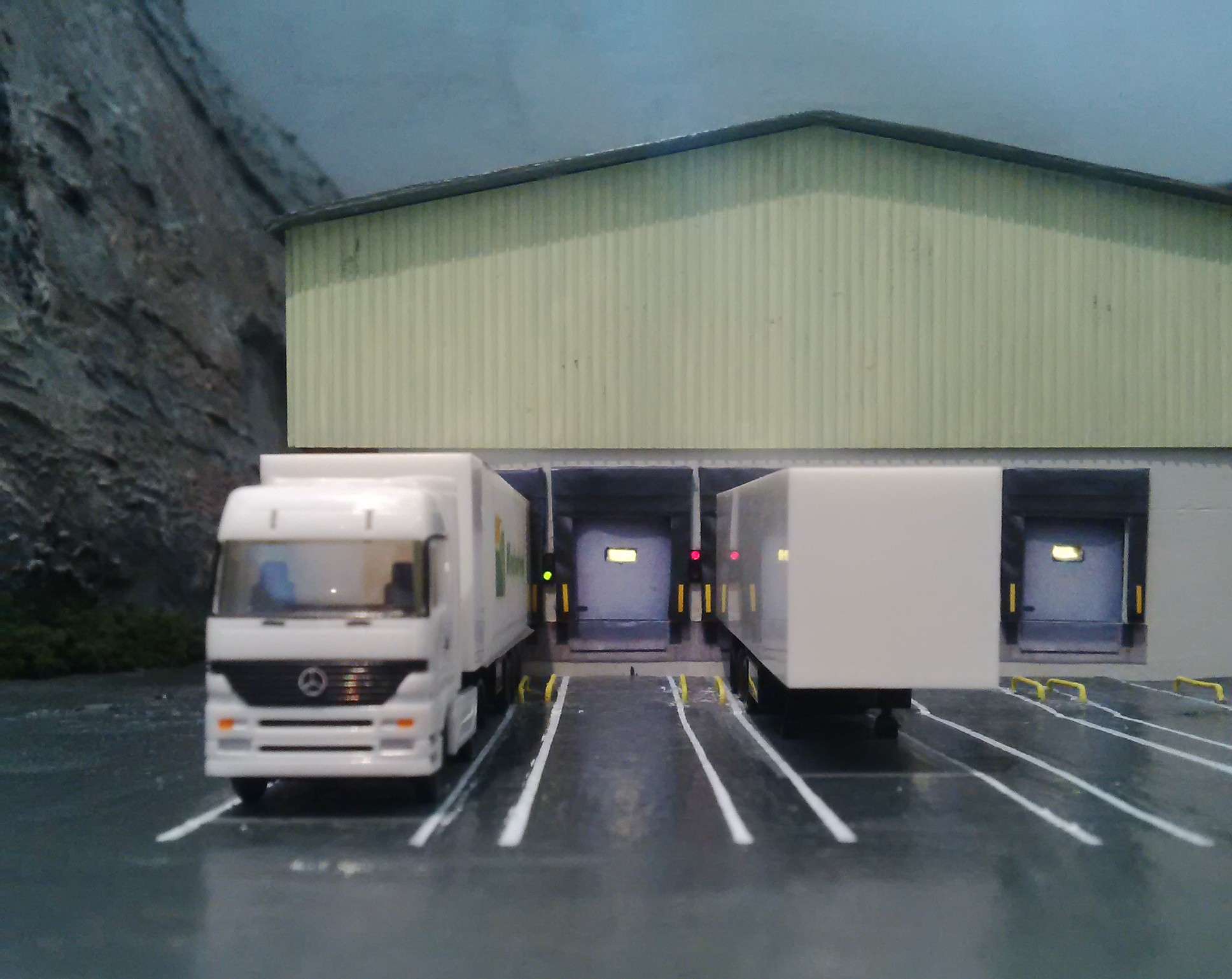 These trucks/trailers still need backdating to 1990 and properly detailing, unlike the one below that has already been modified.
Two views of the tanker unloading round the back of the Dairy next to the storage tanks.
In case you're wondering about that shiny tarmac, it's a "wet weather" layout! This is England after all.
Barbara the depot clerk's office:-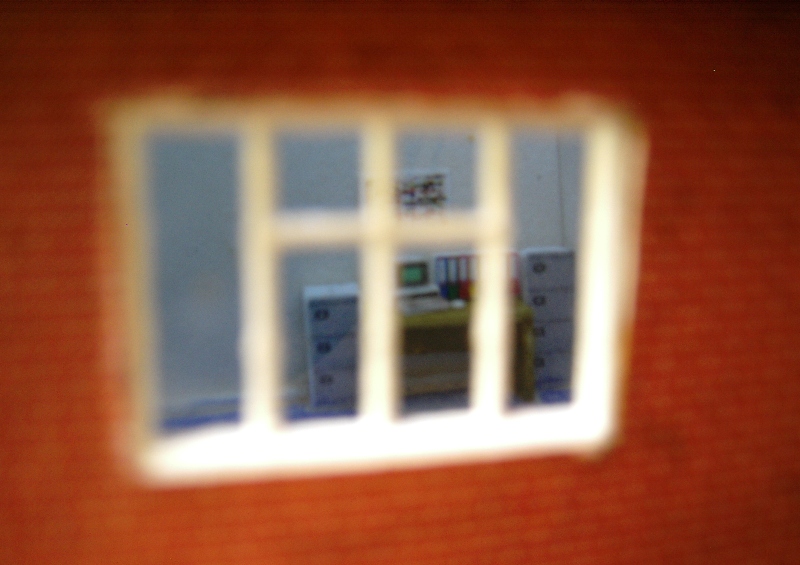 She doesn't appear to be there though, wonder where she's gone?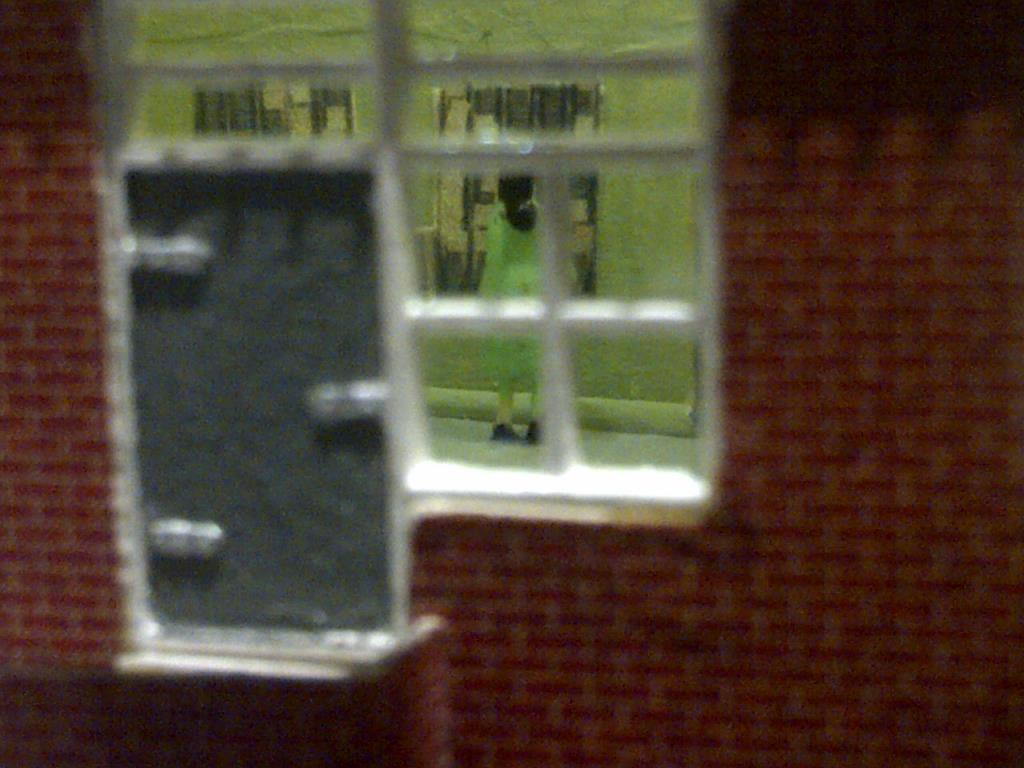 Ah, there she is checking everyone's clocked in or out correctly.
LATEST PICTURES - Dairy Gatehouse
One of the lorries returning to base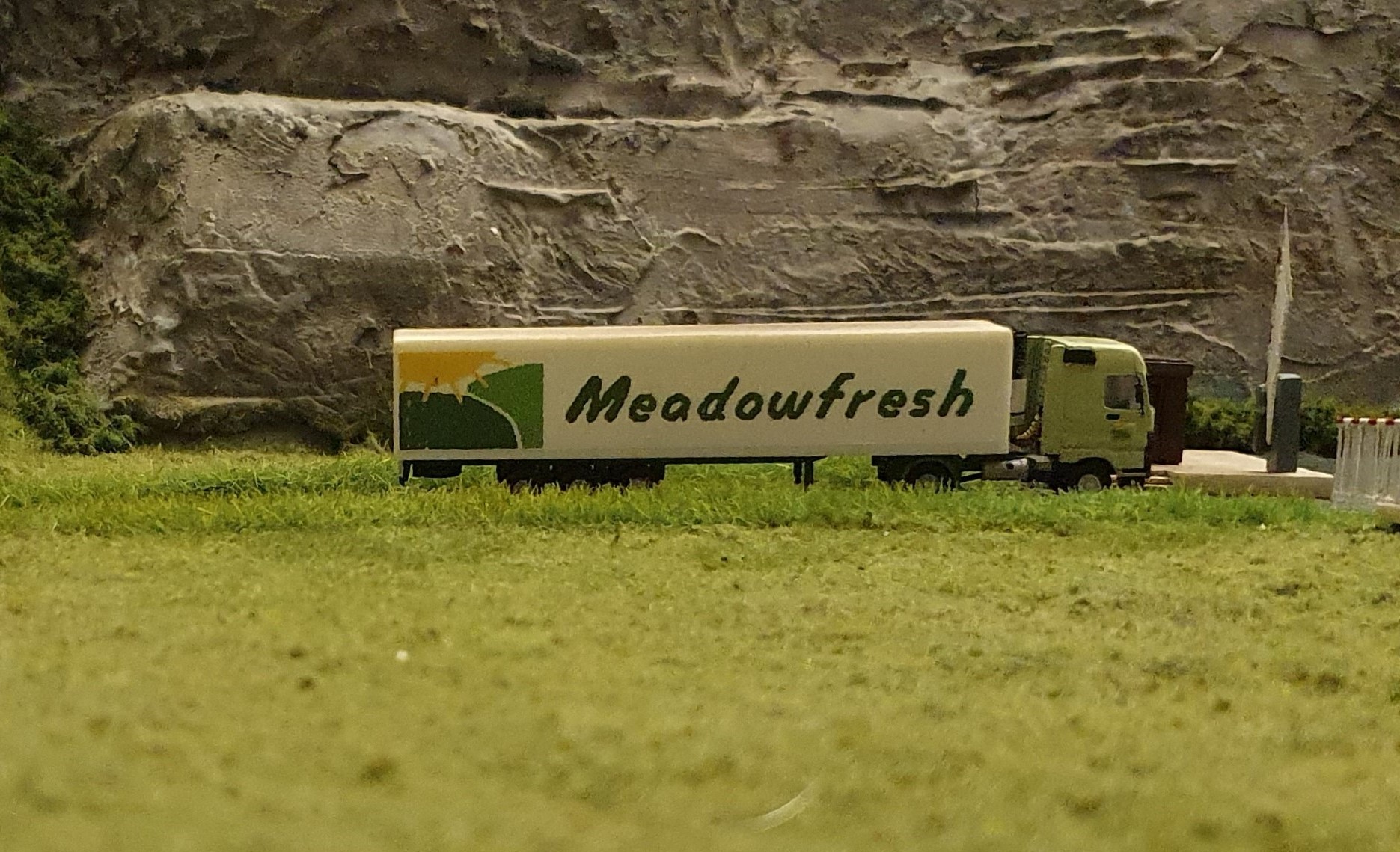 There's the driver checking in with his paperwork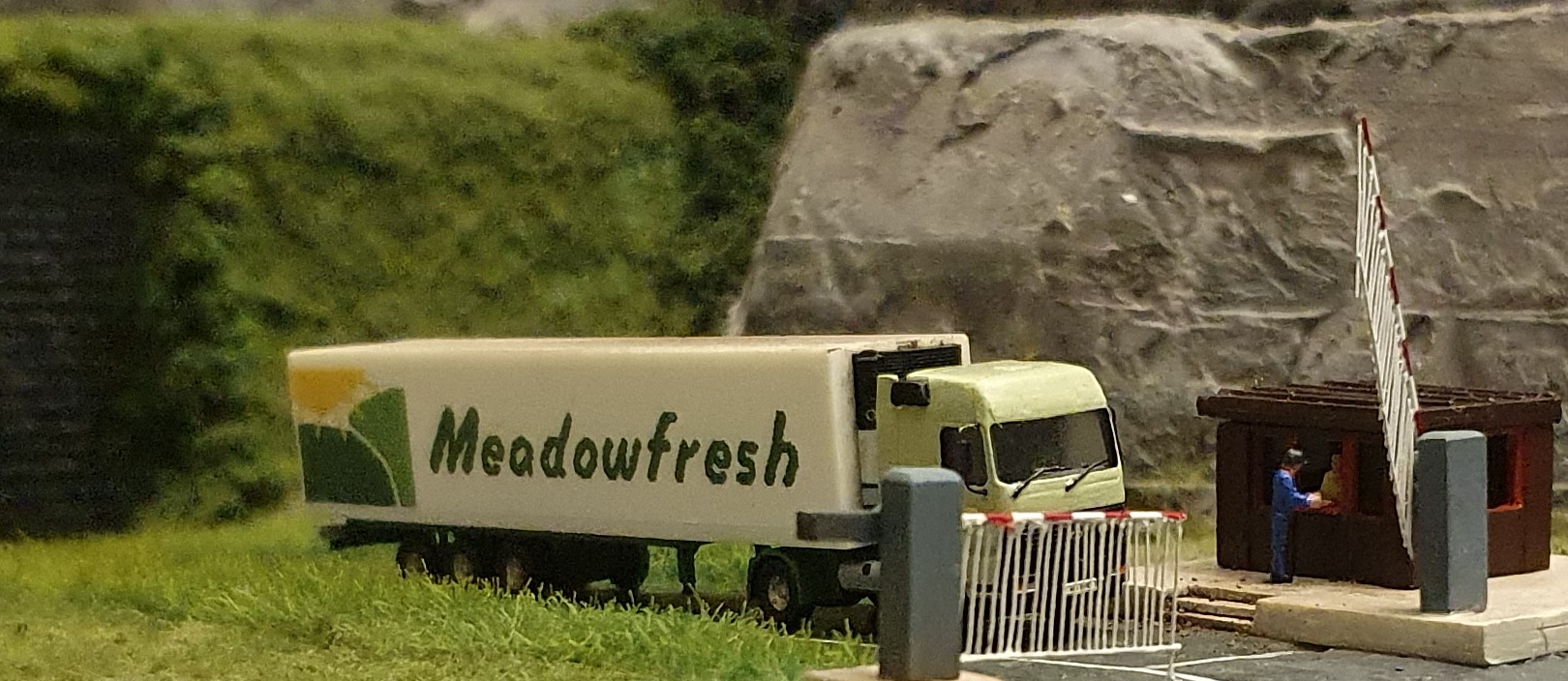 Wide shot showing the low bridge under the branch on the approach road to the Dairy

Of course, with all the recent heavy rain the road is a bit flooded under there!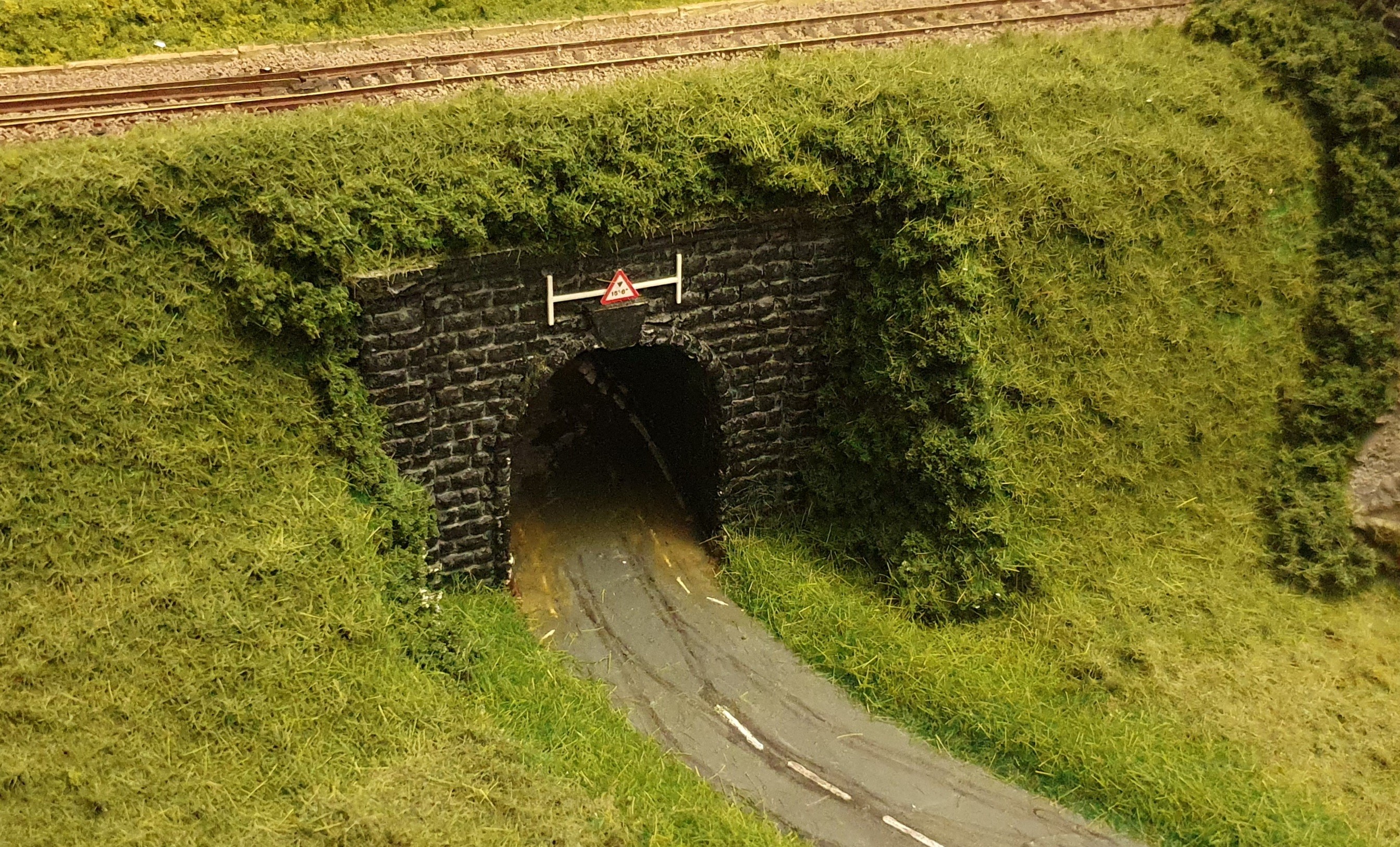 More pictures and accompanying descriptions will be added as work progresses.
Please check back here soon to view any further progress, or alternatively subscribe via the

button at the top of the page to be notified when this page is updated.
© Sprintex-net 2023 - Go to Sprintexnet home